About Ice Age HVAC Services
Welcome to Ice Age HVAC, where we don't just know climate control – we master it. Based in the heart of Los Angeles, we're not only familiar with the sweltering heat waves but also the chilly nights that remind us of nature's unpredictable swings. Our mission? To ensure that the internal climate of your home or business remains exactly the way you like it, no matter what the weather outside throws at you.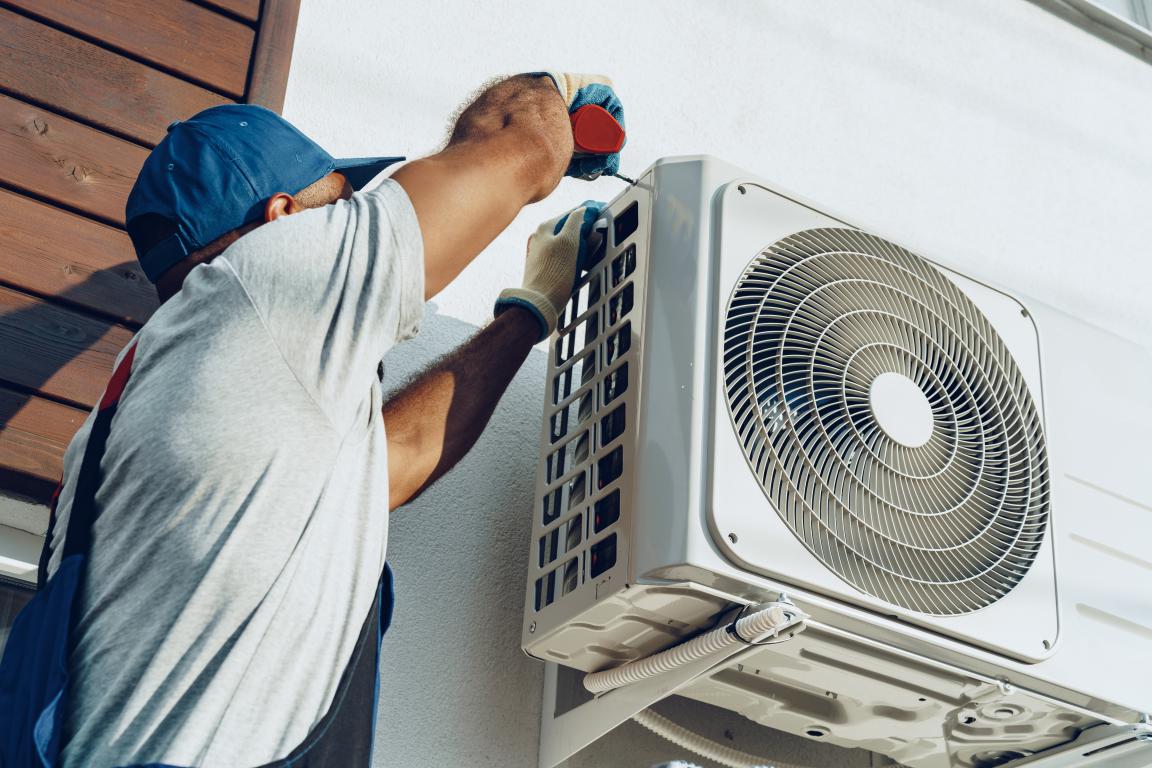 Our Legacy
Ice Age HVAC is more than just a name. It's a testament to our commitment to standing the test of time, bringing you reliable HVAC solutions year after year. Born out of a profound passion for ensuring comfort and breathability, our team has spent years perfecting the craft of heating, ventilation, and air conditioning services.
Our Services:
AC Repair and Installations:

From quick fixes to extensive installations, we ensure that the summer sun remains where it belongs – outside. Our skilled technicians work diligently to make sure your AC runs smoothly, efficiently, and cools your space just right.

Air Duct Cleaning:

Breathe easy. We emphasize the importance of clean airways, not just for efficient system operation, but for your health. Our air duct cleaning service clears out all the hidden invaders, ensuring every breath you take is fresh and clean.

Heating Solutions:

LA might be known for its sunshine, but we know the chill that sneaks in. Whether it's furnaces, heat pumps, or other heating systems, we've got you covered. Our experts will ensure that you remain cozy, even on the coldest of nights.
Why Choose Us?
Experience:

We pride ourselves on our deep industry knowledge and hands-on experience. We've faced, diagnosed, and solved a plethora of HVAC issues, making us the go-to solution for all your HVAC needs.

Local Presence:

As a Los Angeles-based business, we're not just service providers – we're your neighbors. We understand the unique climate challenges you face and aim to address them swiftly.

Customer-Centric Approach:

Your comfort is our primary goal. Our team is dedicated to understanding your specific needs and crafting solutions that are effective, durable, and budget-friendly.

Quality Assurance:

We use only the best tools and materials in the industry, ensuring that our services are not just efficient but also lasting.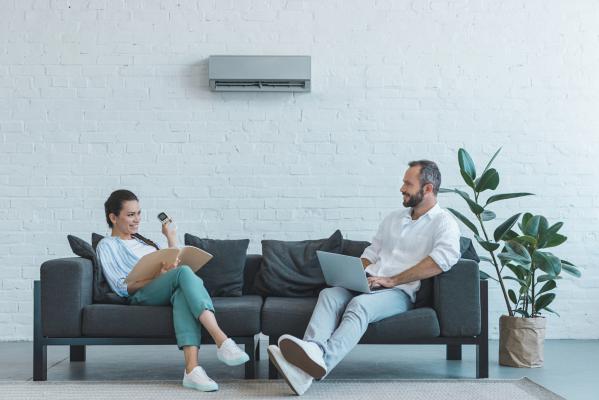 Locally owned and operated out of Van Nuys, California
Ice Age HVAC is a full-service residential and commercial heating & cooling equipment provider serving Los Angeles and the greater LA area with over 10 years of experience in the field. Whether you're in need of heating or air conditioning repair, installation, replacement, maintenance or cleaning — Ice Age HVAC and our experienced technicians have you covered. We take pride in our precise diagnosis, affordable preventative maintenance packages, proper heat load calculations, and cost-effective quotes for service & repair.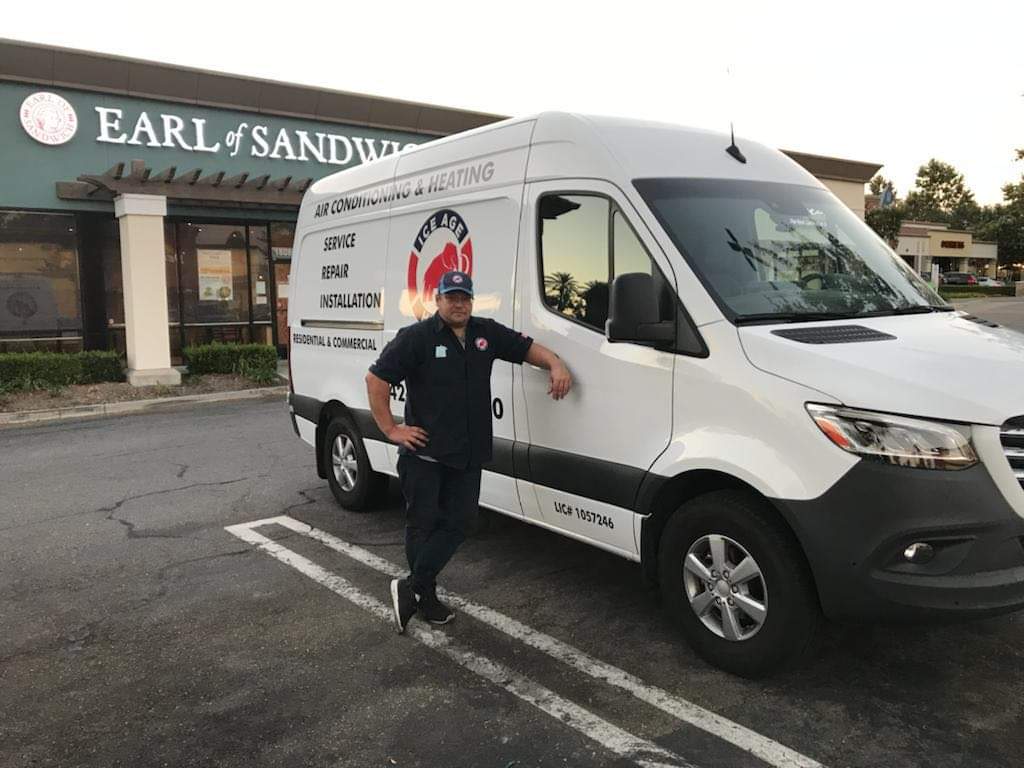 AC Repair and Installations:
Precision Diagnostics:

Before diving into repairs or installations, our team uses advanced diagnostic tools to identify the root cause of any malfunction. This means we don't just fix symptoms; we address the core problem.

Tailored Solutions:

Recognizing that no two spaces are alike, we offer bespoke installation solutions, ensuring your cooling system is optimized for your specific space and usage needs.

Energy-Efficient Upgrades:

In an era of rising energy costs, we ensure that our AC units are not only top-of-the-line but also energy efficient, allowing for long-term savings on electricity bills.
Air Duct Cleaning:
Comprehensive Assessment:

Before proceeding with any cleaning, we conduct a thorough assessment of your air ducts to identify problem areas and potential health risks.

Advanced Cleaning Technology:

Utilizing the latest in air duct cleaning tech, we rid your ducts of dust, allergens, and pollutants, ensuring a safer and cleaner airflow.

Maintenance Tips:

Post-cleaning, our team provides valuable insights and tips on how to maintain air quality, helping extend the periods between necessary cleanings.
Heating Solutions:
Versatile Expertise:

Be it radiant heating, forced air systems, or heat pumps, our technicians are trained to handle a myriad of heating systems.

Safety First:

Heating systems, if not properly serviced, can pose risks. Our team places paramount importance on safety checks, ensuring all components are functioning properly and safely.

Eco-Friendly Options:

With the environment in mind, we offer eco-friendly heating solutions that not only keep your spaces warm but also reduce carbon footprints.
Ice Age HVAC currently services the city of Los Angeles and the greater LA area stretching from Santa Monica to Pasadena and the San Fernando Valley. Specific cities of service include Beverly Hills, Brentwood, Westwood, Bel Air, Culver City, Hollywood, West Hollywood, Los Feliz, Silver Lake, Glendale, Eagle Rock, Burbank, Studio City, North Hollywood, Sherman Oaks, Van Nuys, and Encino.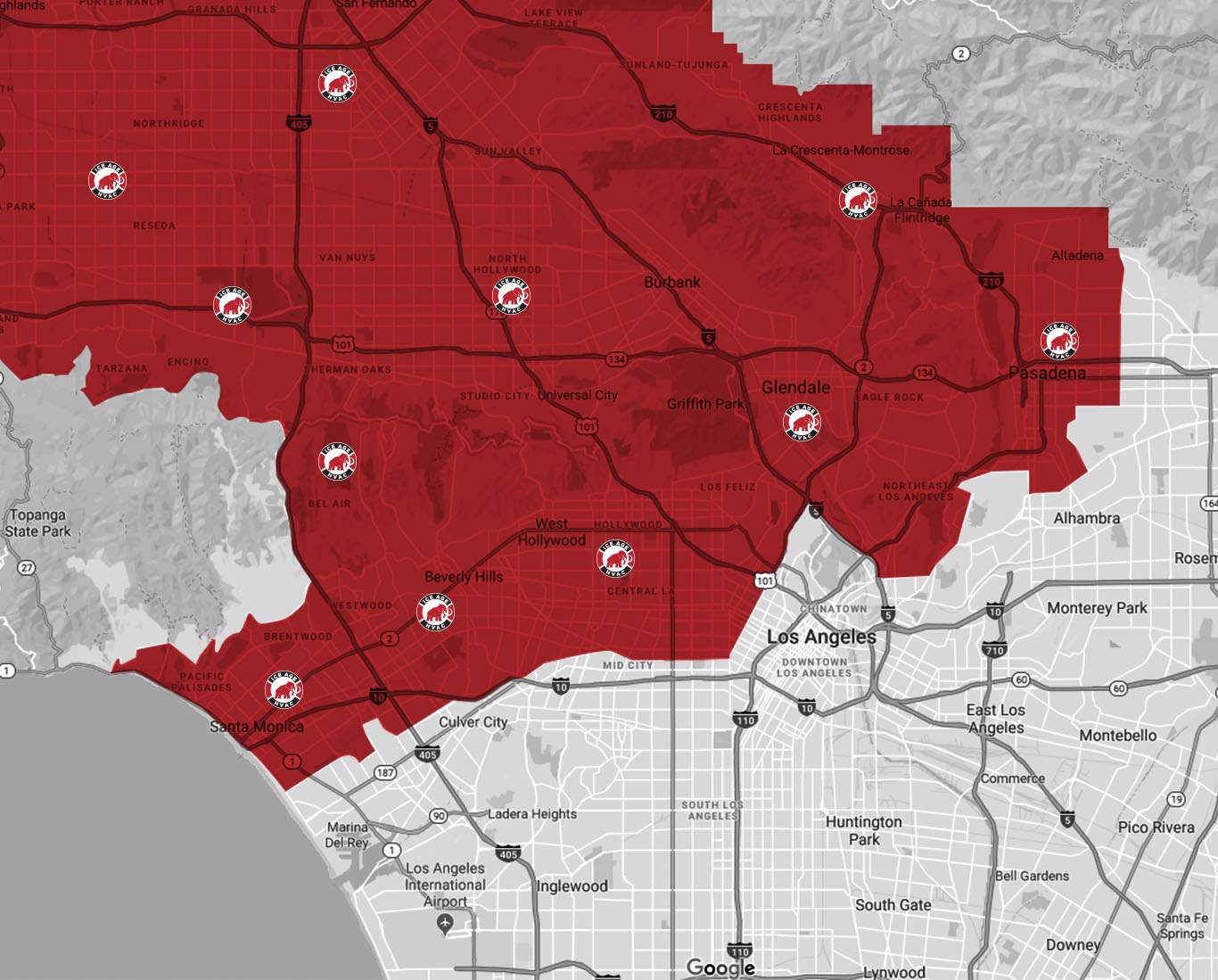 What Our Happy Clients Say About us
Greg was great! He was prompt, explained everything, worked quietly, cleaning and efficiently. Would highly recommend.
Our technician Gregory was extremely knowledgeable and fixed the problem within minutes. He also took the time to educate me on maintenance and how our system works. It was a great experience and I highly recommended their services.
Very friendly and helpful service in our time of need. I would recommend them to anyone looking for HVAC repair.
Silvie Bordeaux
2021-02-17
Outstanding customer service. Very thorough.l Highly recommend Greg 🙂
Gregory was the best. He was on time, reliable and knew what the problem was with my heater right away. He fixed it fast. Thank you Gregory. Great Service.
Professional and quick service! Would definitely call them again. So happy to have our heat working again.
Gregory at Ice Age is the best! I have used him both for my restaurant and my own home. Quick to diagnose the problem and even quicker to fix the issue. Will be using him for all my needs thank you!
The Benefits of Regular Maintenance

Enhanced Indoor Air Quality
AC servicing plays a crucial role in maintaining good indoor air quality.
Our servicing involves cleaning or replacing air filters, removing debris from ducts, and inspecting and cleaning other components that contribute to indoor air circulation.

Air Duct Cleaning Benefits
Air duct cleaning offers several benefits that contribute to improved indoor air quality and overall system performance. Firstly, by removing accumulated dust, debris, and allergens from the ductwork, air duct cleaning helps create a cleaner and healthier living environment. 

Heating Maintenance
Heating maintenance offers a range of benefits that are essential for optimal system performance and homeowner comfort. Regular maintenance ensures that the heating system operates at peak efficiency, resulting in lower energy consumption and reduced utility bills. 

All Types of Heating
Regular furnace, Boiler, Heat Pumps or Central Heating systems maintenance ensures that the system operates efficiently and safely.
Cleaning and inspecting various components, including the heat exchanger, burners, and valves.
Don't suffer from a malfunctioning HVAC system.
Our skilled technicians are ready to handle all your repair and installation needs.
Reach out to us today!
Extended Lifespan of the System
Paragraph: Regular maintenance can significantly extend the lifespan of your air conditioning system. Neglected systems are more prone to wear and tear, leading to premature breakdowns and costly repairs. Through routine tune-ups, cleaning, and maintenance, you can identify and address minor issues before they escalate into major problems. This proactive approach helps prolong the lifespan of your AC unit, saving you money in the long run by delaying the need for a premature replacement.
Improved Indoor Air Quality
Paragraph: Air conditioning systems play a crucial role in maintaining indoor air quality. Over time, dust, allergens, and other contaminants can accumulate in the system and circulate throughout your home. Regular cleaning and maintenance help to remove these pollutants, ensuring cleaner and healthier air for you and your family. Additionally, changing or cleaning the air filters regularly helps trap airborne particles, preventing them from being recirculated in your home.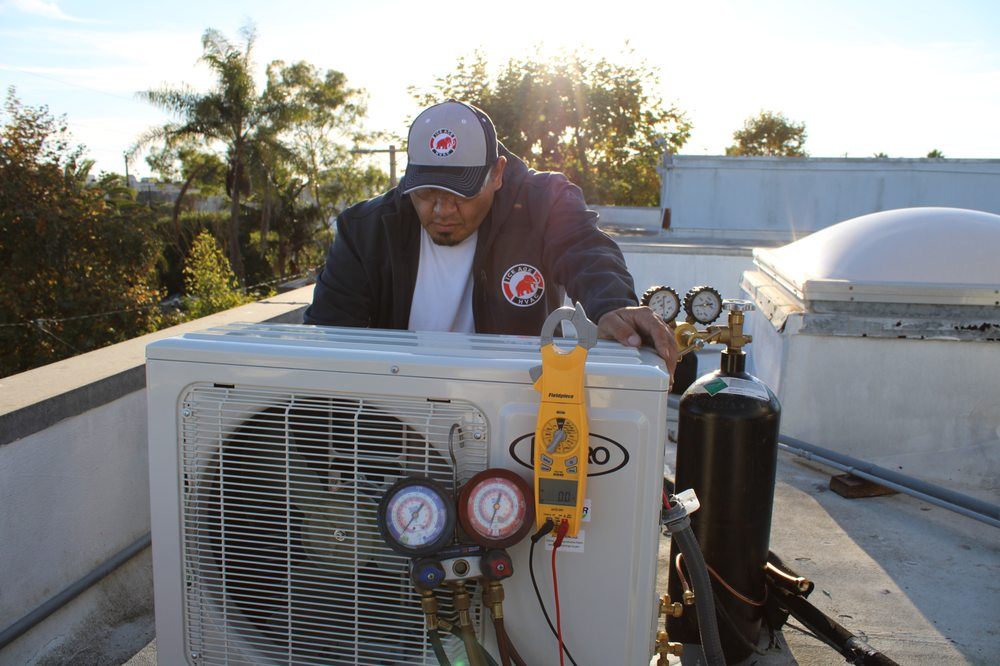 Reduced Risk of Costly Repairs
Paragraph: One of the significant benefits of regular air conditioning maintenance is that it reduces the risk of costly repairs. By catching and resolving minor issues early on, you prevent them from developing into major problems that require extensive repairs or even system replacements. Routine maintenance helps identify potential problems and allows technicians to address them promptly, saving you from unexpected and expensive repair bills down the line.
Optimal Comfort and Peace of Mind
Paragraph: Ultimately, regular tune-ups, cleaning, and maintenance ensure optimal comfort and peace of mind. With a well-maintained air conditioning system, you can rely on it to consistently provide the desired cooling during the hot Los Angeles summers. You'll have peace of mind knowing that your system is operating efficiently, reducing the risk of breakdowns when you need it the most.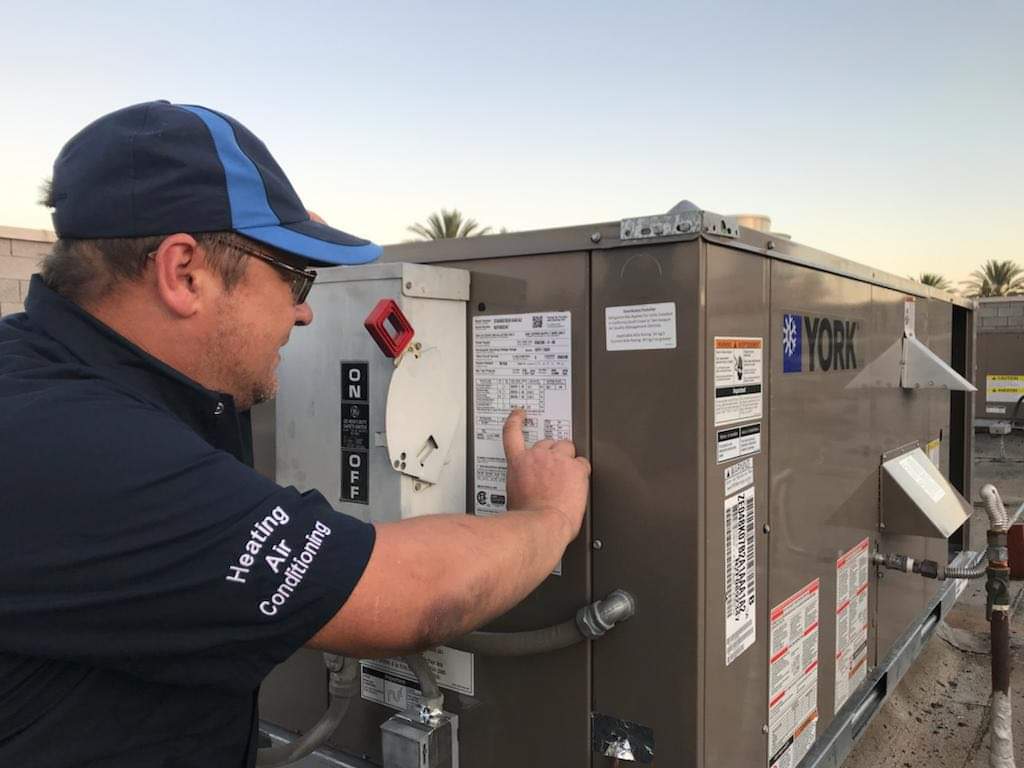 Don't wait for a breakdown or an emergency to address your air conditioning system's maintenance needs. Schedule professional maintenance today to enjoy the numerous benefits it offers. By investing in regular tune-ups, cleaning, and maintenance, you can improve energy efficiency, enhance system performance, extend the lifespan of your AC unit, improve indoor air quality, reduce the risk of costly repairs, and ensure optimal comfort year-round.
Contact a licensed HVAC professional in Los Angeles to schedule your next maintenance appointment and keep your air conditioning system in top shape.