Heating, Ventilation & Air Conditioning Solutions
Locally owned and operated HVAC repair Van Nuys, California, Ice Age HVAC is a full-service residential and commercial heating & cooling equipment provider serving Los Angeles and the greater LA area with over 10 years of experience in the field. Whether you're in need of heating or air conditioning repair, installation, replacement, maintenance or cleaning — Ice Age HVAC and our experienced technicians have you covered.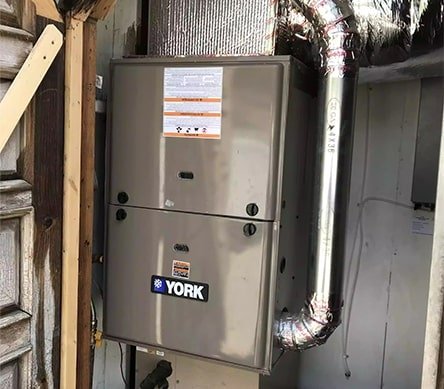 HVAC Zoning Systems
Ice Age HVAC Services offer full service, maintenance and repair, installation, and cleaning.
HVAC Zoning Systems, also known as zoned HVAC, is a supplemental heating and cooling system that uses air dampers in the ductwork to control and divert air around particular sections of the house. This is beneficial as it helps customize specific temperature zones within the home for max comfortability. It also guides the system to run more efficiently, saving you money in the long run on electricity bills and HVAC maintenance. Contact Ice Age HVAC today for a consultation regarding HVAC zoning system installation or repair.
HVAC zoning sytems can save you money
One of the main benefits of a HVAC zoning system is that it can save you money. The typical home loses up to 30% of its heating and cooling energy through leaks and drafts. A zoned system can help to reduce these losses by controlling the airflow to each area of the house. This means that you will not have to spend as much money on heating and cooling, which can add up to significant savings over time.
Zoning systems can also help to improve your comfort level. If one area of your home is too warm or too cold, you can adjust the settings on your zoning system to better accommodate your needs. This flexibility can be especially helpful in homes with multiple levels or rooms that have different temperature requirements.
If you are considering installing a new HVAC system in your home, it is important to consider whether or not a zoning system would be right for you. Zoning systems can be a great way to save money and improve your comfort level, but they may not be right for every home. To learn more about the benefits of zoning systems and to find out if they are the right choice for you, contact a trusted HVAC contractor in your area.
If you're still unsure if zoning is the best option for your home, contact a reliable HVAC contractor in your area to get expert advice. A contractor will be able to help you determine if a zoning system is the best option for your needs, and can offer other suggestions on how you can save money on cooling and heating your home.
HVAC contractors are trained to identify specific problems with your HVAC system, such as leaks or drafts that might be causing excess noise or humidity. They will be able to help you find the best possible solution for your needs. No matter what problem you're trying to solve, working with a reliable HVAC contractor will help ensure that the job is done correctly.
A local contractor will be familiar with the area, so you can rest easy knowing that they are committed to high-quality workmanship.
Air dampers are the tools within your HVAC system that help control the temperature, air volume, and pressure direction throughout the home. Think of them as valves that determine how much hot or cool air is needed to blow through certain ducts that will either raise or lower the area's temperature. It's basically an air temperature control unit. Depending on the ductwork layout within your home, the number of air dampers needed can vary. Each major branch of the trunk will likely require a damper, however, a zoned HVAC system will need fewer dampers than a retrofitted HVAC system.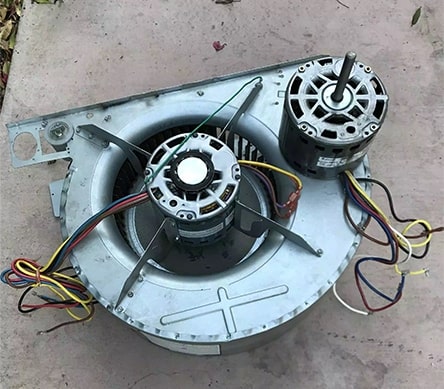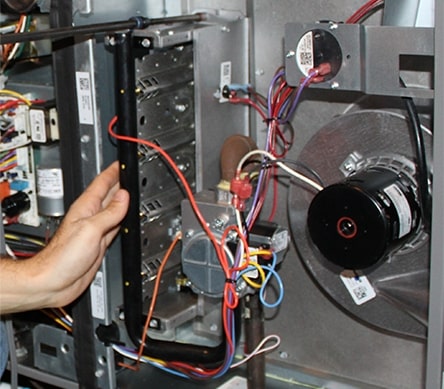 Not so different from a computer circuit board, the zoning system control board essentially serves as the brain to the whole heating and cooling operation. It senses the temperature and then either opens or closes a single or multiple dampers. The control board handles all functions of the system in the order of operations needed to run. However, due to the control board being a complicated piece of electronic equipment, it is prone to malfunctioning. In the event of a thermostat malfunction, it will need to be replaced. The experienced technicians at Ice Age HVAC are qualified to handle all control board replacement and installation services necessary to have your HVAC system back to full operation.
Bypass Controller
Bypass controllers, also referred to as bypass dampers or bypass ducts, help alleviate the extra pressure within your zoning system when a small area needs to be cooled or heated. This added pressure buildup occurs when all dampers are not open, resulting in the additional air pressure needing to go somewhere. This is where installing bypass controllers or bypass ducts becomes a critical element within your HVAC zoning system. Ice Age HVAC technicians are trained to install, repair, or replace any and all bypass dampers within your ductwork. Contact Ice Age HVAC today to arrange an at-home consultation.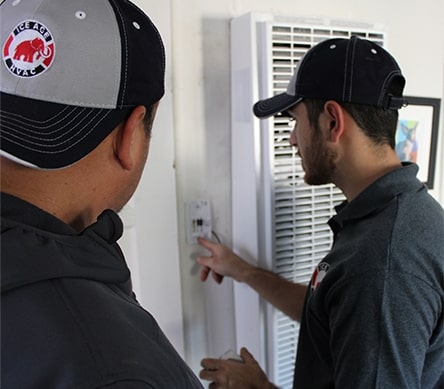 When summer arrives in Los Angeles, there is nothing worse than a broken air conditioner in the stifling heat.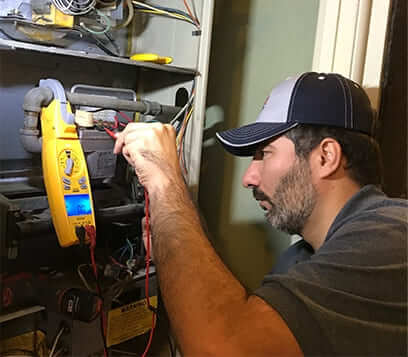 Central heating system, furnace, boiler, or heat pump, the qualified professionals of Ice Age HVAC are here to help you.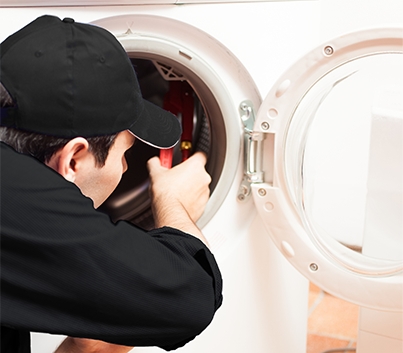 Trained technicians have the skillset to repair, maintain, and install most if not all of your other household appliances.
What people are Saying About Us
Greg was great! He was prompt, explained everything, worked quietly, cleaning and efficiently. Would highly recommend.
Our technician Gregory was extremely knowledgeable and fixed the problem within minutes. He also took the time to educate me on maintenance and how our system works. It was a great experience and I highly recommended their services.
Very friendly and helpful service in our time of need. I would recommend them to anyone looking for HVAC repair.
Silvie Bordeaux
2021-02-17
Outstanding customer service. Very thorough.l Highly recommend Greg 🙂
Gregory was the best. He was on time, reliable and knew what the problem was with my heater right away. He fixed it fast. Thank you Gregory. Great Service.
Professional and quick service! Would definitely call them again. So happy to have our heat working again.
Gregory at Ice Age is the best! I have used him both for my restaurant and my own home. Quick to diagnose the problem and even quicker to fix the issue. Will be using him for all my needs thank you!
We are ready to serve you
Address
13654 Victory Blvd Unit 487, Van Nuys, CA 91401, United States