Maximize Productivity and Create the Perfect Work Environment with Ice Age HVAC: Your Top Commercial AC Contractor
As your top commercial AC contractor, we specialize in providing superior cooling solutions for both residential and commercial properties.
Our expert team works diligently to create the perfect work environment, ensuring optimal performance for your employees. By delivering reliable installation, maintenance, and repair services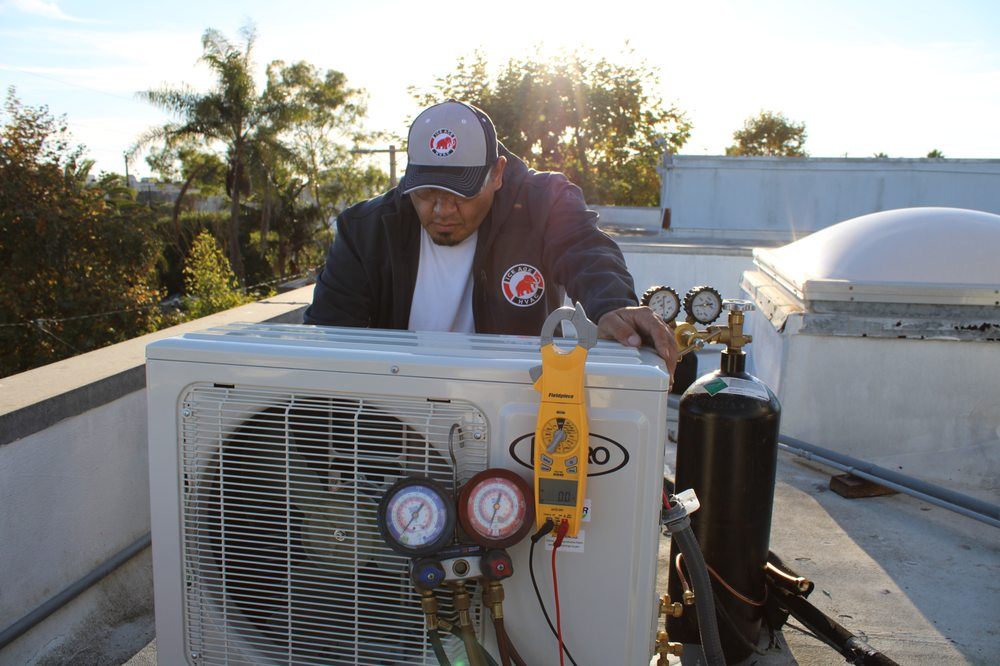 Commercial HVAC Solutions
Uncomfortable Working Conditions
AC breakdowns often require immediate repair or replacement, which can be expensive and time-consuming. Business owners may need to engage emergency repair services or temporarily shut down operations until the AC is fixed, resulting in financial losses from both repair costs and lost business opportunities.
High temperatures and poor indoor air
Overall, a broken AC system can significantly impact the comfort, productivity, customer experience, and financial well-being of business owners.
AC breakdowns?
No Problem We have got Your Back.
Reliable cooling services for Business Owners.
Prompt and professional AC repair: Ice Age HVAC has a team of skilled technicians ready to respond promptly to AC breakdowns.
With our expertise and experience, we can diagnose the issue accurately and efficiently repair the AC system, restoring functionality and comfort to the business environment.
Ice Age HVAC offers comprehensive solutions to address AC breakdowns and provide reliable cooling services for business owners.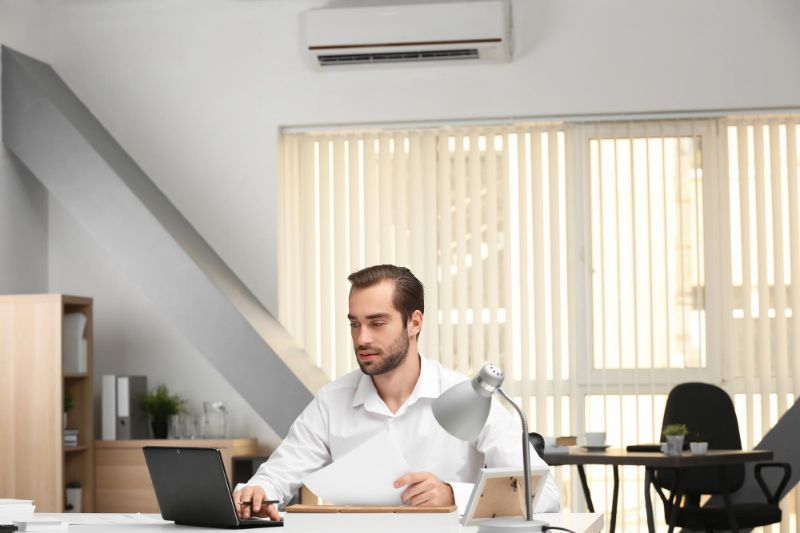 Complete Commercial AC Contractor
HVAC Services
AC Installation and Replacement
Ice Age HVAC specializes in professional AC installation services for commercial properties. Our experienced technicians ensure that the cooling system is properly sized and installed, optimizing performance and energy efficiency.
Furnace Installation & Replacement
We offer a comprehensive furnace repair and maintenance services to address any heating system issues. For residential and commercial properties.
Comprehensive Duct Cleaning
Ice Age HVAC's thorough cleaning process removes dust, allergens, and pollutants from the ductwork, reducing potential health risks and creating a healthier environment for employees and customers.
What Our Happy Clients Say About us
Greg was great! He was prompt, explained everything, worked quietly, cleaning and efficiently. Would highly recommend.
Our technician Gregory was extremely knowledgeable and fixed the problem within minutes. He also took the time to educate me on maintenance and how our system works. It was a great experience and I highly recommended their services.
Very friendly and helpful service in our time of need. I would recommend them to anyone looking for HVAC repair.
Silvie Bordeaux
2021-02-17
Outstanding customer service. Very thorough.l Highly recommend Greg 🙂
Gregory was the best. He was on time, reliable and knew what the problem was with my heater right away. He fixed it fast. Thank you Gregory. Great Service.
Professional and quick service! Would definitely call them again. So happy to have our heat working again.
Gregory at Ice Age is the best! I have used him both for my restaurant and my own home. Quick to diagnose the problem and even quicker to fix the issue. Will be using him for all my needs thank you!
Easy Steps 1-2-3|Get Started Today|Everything You Need
Step 1
Book Your Free Consultation
Simply reach out to Ice Age HVAC through our website, phone, or email, and schedule a convenient time for our team to assess your cooling, heating, or air duct cleaning needs.
Step 2
HVAC Services
We will proceed with the necessary services, whether it's installation, repair, maintenance, or air duct cleaning. The work will be performed with utmost professionalism.
Step 3
Happy Client Satisfaction
Our goal is to leave you fully satisfied, knowing that your cooling, heating, or air duct systems are in excellent condition and will provide comfort and peace of mind for years to come.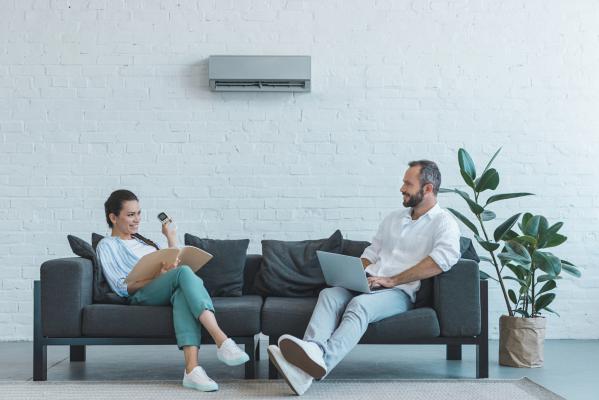 #1 Company
What's Included when you work with us
With Ice Age HVAC, you can expect a range of features and qualities that set us apart from other HVAC companies.
Expertise and Experience: Ice Age HVAC boasts a team of highly skilled technicians with extensive experience in the HVAC industry.
Experts in the Industry
Our expertise covers a wide range of cooling, heating, and air duct cleaning services. Whether it's installations, repairs, maintenance, or air quality solutions, Ice Age HVAC's professionals have the knowledge and skills to handle any project efficiently and effectively.
Customer-Focused Approach
Ice Age HVAC places great emphasis on customer satisfaction. We prioritize open communication, actively listen to your needs, and provide personalized solutions tailored to your specific requirements.
Our friendly and professional staff will guide you through the entire process, ensuring that you are well-informed and comfortable with every step.
Delivering Exceptional Results
We are committed to using high-quality materials, state-of-the-art equipment, and industry best practices.
Our technicians are meticulous in their workmanship, paying attention to even the smallest details to ensure long-lasting, reliable, and efficient performance from your HVAC systems.
We offer energy-saving solutions, and implement practices that reduce energy consumption and lower utility bills.
What Makes us Different from
the Average Commercial AC Contractor?
Comprehensive Air Duct Cleaning
Advanced Technology and Equipment
What you do today will be an essential Investment
FAQ
Importance of regular maintenance for AC systems
What does a HVAC contractor do?
A HVAC contractor is a professional who specializes in installing, repairing, and maintaining air conditioning systems in commercial buildings.
What is commercial air conditioning repair?
Commercial air conditioning reapair refers to the cooling and ventilation systems used in commercial buildings such as offices, retail stores, and warehouses.
Why is it important to hire a HAVC contractor?
Hiring a contractor is important because they have the expertise and experience to properly install and maintain air conditioning systems, ensuring maximum efficiency and optimal performance.
What services does a contractor provide?
A contractor provides a range of services including installation, repair, maintenance, and replacement of air conditioning systems in commercial buildings.
How often should I have my maintenance?
It is recommended to have your ac system maintained at least once a year to ensure it is running efficiently and to identify any potential issues before they become major problems.
What are the signs that my HVAC equipment needs repair?
Signs that your HVAC system may need repair include reduced cooling efficiency, strange noises, unusual smells, and frequent breakdowns.
Address
13654 Victory Blvd Unit 487, Van Nuys, CA 91401, United States