The Ice Age HVAC Contractors are a premier Los Angeles-based company specializing in heating, cooling, and air quality solutions. With many years of experience, we offer the latest technology on new systems or replacements for old ones. One way to ensure that your air conditioner is working properly during these hot days is by having it inspected by an expert who can identify any problems before they develop into larger issues that could leave you without AC during the hottest part of the year.
We are the leading company in Los Angeles for home and business owners looking to keep their A/C units running all summer long, we pride ourselves on providing quality service at an affordable price.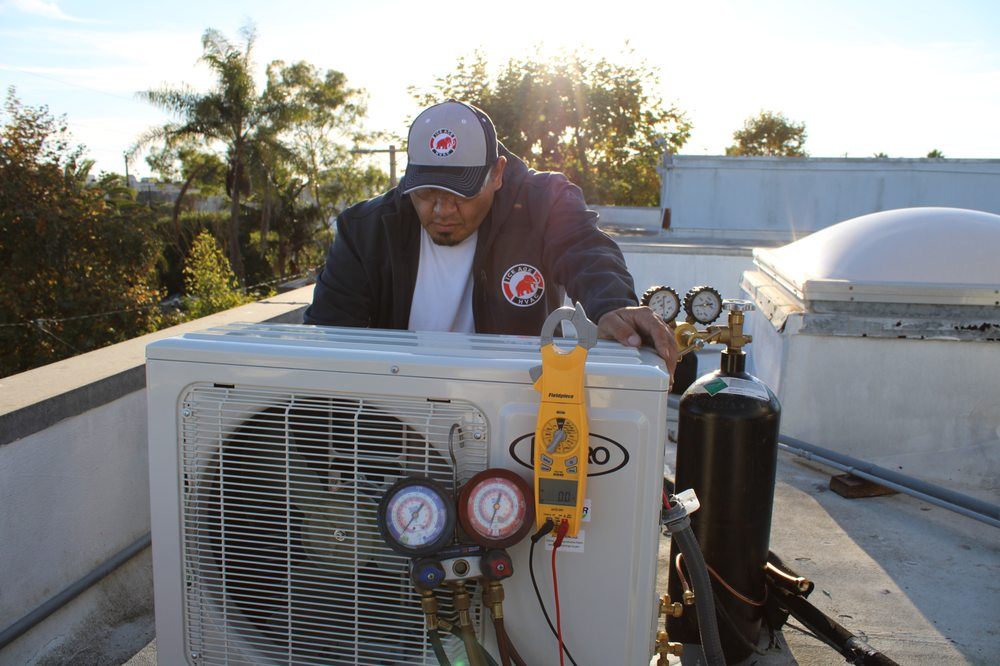 One of the most important parts of an AC unit is actually located outside of where it sits in your home. The condenser unit must be kept clean for it to run efficiently. Ice Age offers a cooling service that can restore your AC system back into top condition by cleaning the outside components of your unit. Here are some reasons why this is important:
The HVAC Condenser Unit
This is where your air conditioning gets cooled down enough to make the trip through your ductwork inside of your home. After being cooled, it becomes very hot and needs to sit in an environment where it will not heat up too quickly. This is why you have a large metal box on the exterior of your house with what looks like two little refrigerators attached to the side of them. They are designed to sit out in the sun without becoming too hot for efficient operation.
The condenser unit needs to sit on top of something that will allow it to vent the heat out of the top. If there are bushes or other landscaping elements blocking this, you may need to remove them in order for your AC unit to run at its full potential. Over time, the exterior fins can become bent and clogged with dirt or debris. Having these replaced can increase airflow into your home, lowering your utility bill and making your AC run smoother and more efficiently. Contact us for more information.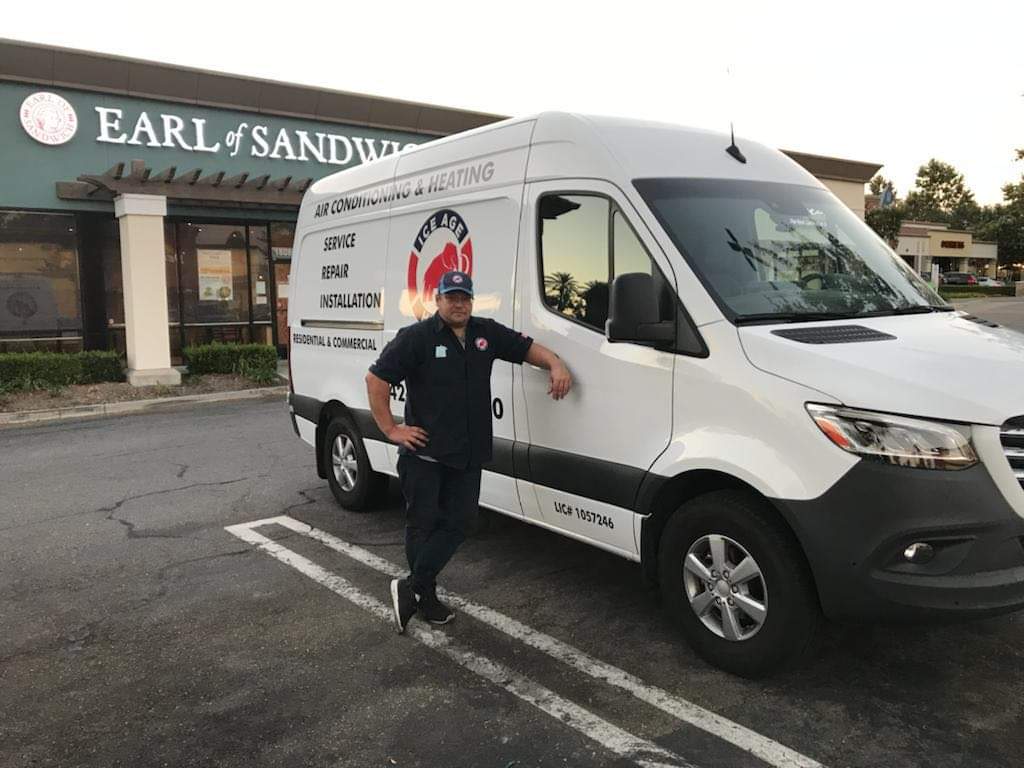 Ice Age Contractors has been servicing the Los Angeles area for many years
Ice Age HVAC Contractors has been servicing the Los Angeles area for over 30 years. We provide quality work and great customer service at an affordable price.
Our team is dedicated to providing excellent results on all projects big or small throughout California because through hard work comes success, which leads us here today – where you are considering what kind of air conditioner might suit your needs best. Let us help make this decision easy by answering some questions about yourself.
We are a family-owned and operated company that is committed to customer satisfaction
Ice Age HVAC Services is a family-owned company that has been in operation for many years. We are committed to excellent customer service and ensuring their customers' needs come first
The staff at Ice Age will take care of you, so don't hesitate to get started today!
Our team of experts will work with you on every step of the process, from the initial consultation all the way through installation.
We offer a complete range of services from the initial consultation to installation. All our experts are specialists in their field and will work with you every step along the way, making sure that your home's ventilation system is running smoothly once again!
HVAC Problems
When you have a problem with your HVAC system, it's important that the repair gets done as soon as possible. The last thing anyone wants is for their home or business to be stuffy and uncomfortable in less than ideal weather conditions! Ice Age HVAC stands for "heating, ventilation and air conditioning." The company's motto is to provide the best possible service while maintaining a high level of quality in all work they do. They offer Los Angeles residents reliable repairs on their home or business units as well comprehensive preventative maintenance plans that will keep your system running smoothly at any time!
The team at Ice Age HVAC Specialists is always looking for ways to improve our services and keep up with the latest trends in air conditioning repair. If you're interested, call us today! We have a wide range of experience from a new installation to emergency AC repairs, so we can help no matter what your need may be.